Atilla Group started its activities in 1976 under the name Atilla Trade manufacturing building materials.
Under the umbrella term Atilla Group, it provides services in the fields of design, architectural design and management, construction contracting, steel structure manufacturing, prefabric housing, construction buildings manufacturing as well as manufacturing and application of facade materials and accessories.
Atilla Group also provides service in energy, healthcare, medical, food and beverage, insulation materials production, investment and project development sectors.
Atilla Group operates through its offices in Bosnia and Herzegovina, Austria, Sweden, Turkey and Montenegro.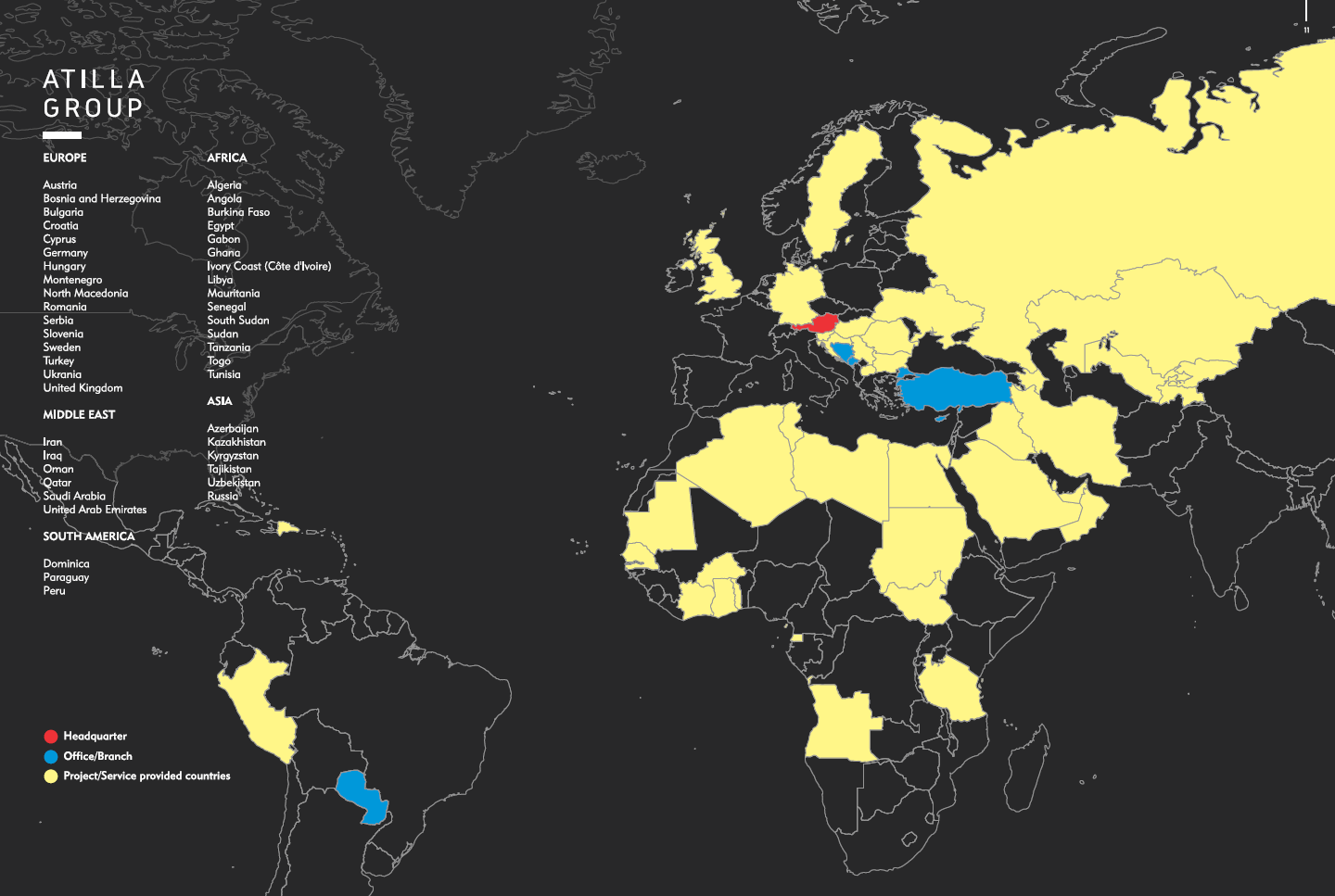 Atilla Group, in which Ziya Atilla and his family laid the foundations in 1976. Today, it has served in more than 20 countries, has completed more than 300 projects and serves in 6 different sectors in many countries of the world.
Building blocks of the company; is built on trust, quality, customer-oriented service and aesthetics.
As a family company, Atilla Group is managed and serves professionally and institutionally.
Reliability, quality, product variety, original and unique designs, up-to-date techniques, budget-oriented work.
The basic principles of Atilla Group; Compliance with international standards, following and implementing technological innovations, effective project and resource management, quality but cost-effective service, reliability, practical and modern solutions to create contemporary and unique living spaces.
In line with these principles, we feel the need to share our experiences with our stakeholders and customers within the framework of our contractual obligations and ethical rules. It has positioned the customer at the focal point of Atilla Group. We aim to provide service according to international standards and to keep our customers' satisfaction at the highest level with the right focus.